The Overlanders Stop!
Plodd Stop is situated in a semi-rural area on the outskirts of the city of Pattaya. A little over an hours drive from Bangkok International Airport, Plodd Stop is the ideal base from which to explore South East Thailand and its surrounding islands, or to simply stop over and give yourself and your vehicle a well-earned break from your long adventure.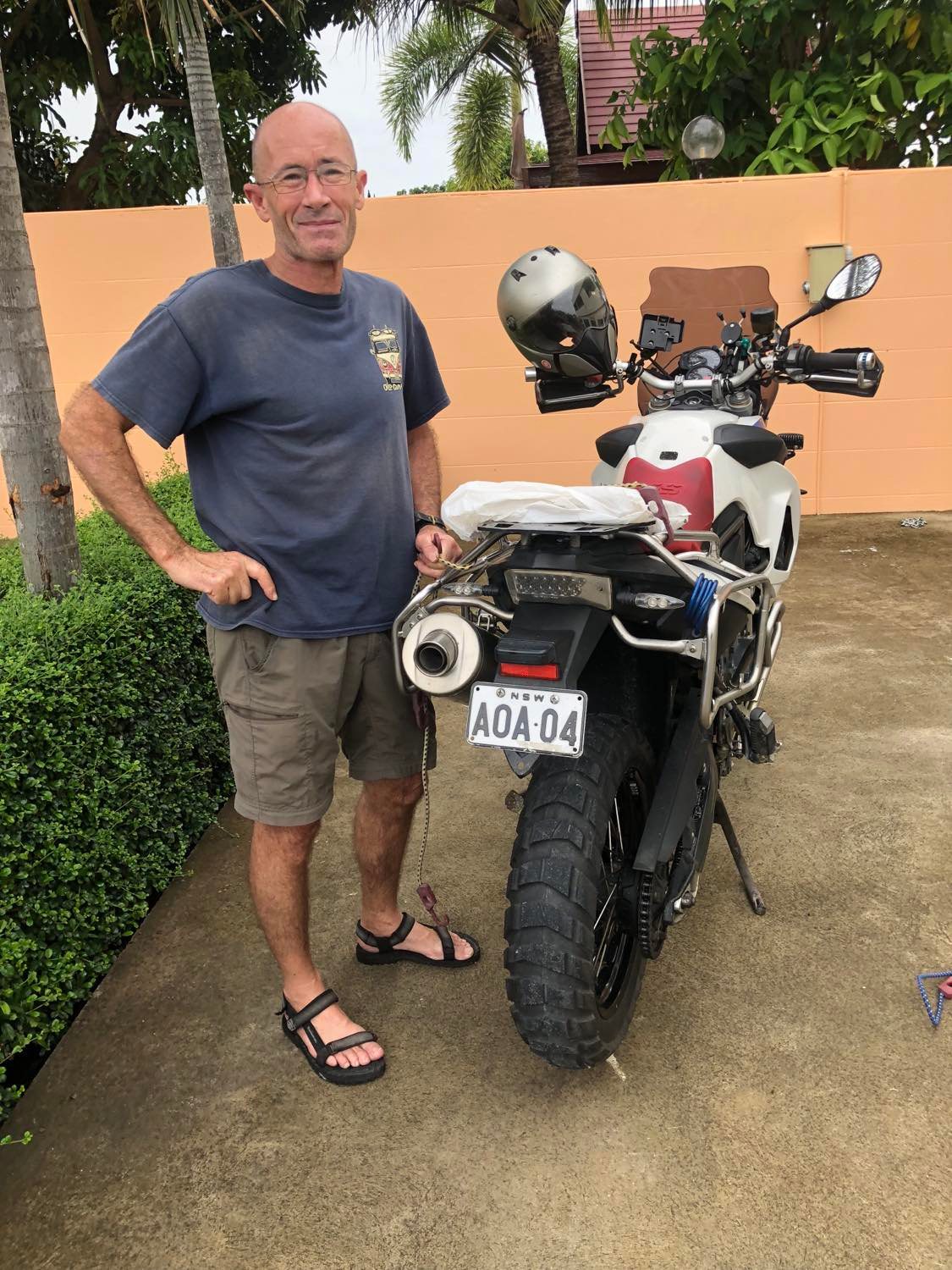 Contact Us!
Tel: +66 (0) 822756609
Email: daveandles@hotmail.co.uk
Whether you are travelling with your large overlander truck, motorhome, 4×4 or motorcycle, Plodd Stop offers everything you need to make your stay comfortable, together with all the essential services required for a scheduled stopover.
PLODD STOP Completed in early 2016, Plodd Stop is the inspiration of Dave & Lesley Goodchild.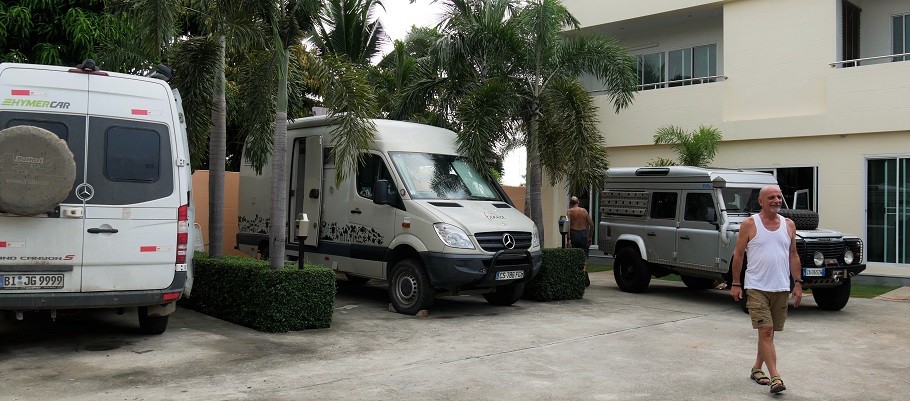 As experienced Overlanders themselves, they hope they have considered everything that may be required when undertaking your journey. They completed their own trips from England to Thailand in 2014 and from Thailand to England in 2017, a total of 65,000km in "Plodd" – a converted ex-police prison truck…hence the name "Plodd Stop"! Having been semi-permanent residents of Thailand for over twenty five years, they have travelled many times throughout the adjoining countries and can provide invaluable advice in respect of border crossings. Their other overland trips have taken them throughout South Africa, West and Eastern Europe and North America.